The Materials Handling Engineers Association (MHEA) says sales of exhibition stands and sponsorship packages for this year's BULKEX are ahead, compared with this time last year.
The BULKEX 2018 Conference and Exhibition takes place between 17-18 October at the Eastwood Hall Hotel, Nottingham, and is a must-attend event for anyone involved in the bulk materials handling industry or affected by it.Stands are £495 for members and £595 for non-members, and availability is changing daily, as stands sell due to high demand. The sponsorship packages are highly attractive, with Atex Explosion Hazards; Rulmeca UK; ProSpare; Starclean; and Flexco UK; among those already signed up, with options for every budget at this high-profile event.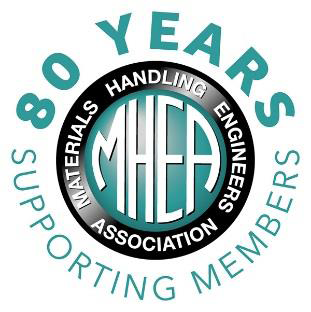 During BULKEX, the MHEA will also be hosting its 80th Anniversary Excellence Awards Dinner. Entries for the Excellence Awards are now open until 7 September 2018 and full details, including the categories and the entry form, can be found on the MHEA website.
This year's event, Shaping the Future, coincides with The Year of Engineering's October theme. The conference programme has attracted an array of speakers from across the industry, including from Network Rail; PD Ports; HS2; Fairport Engineering Ltd; Network Rail; Atex Explosion Hazards; British Steel; and Crossrail 2.
John Connolly, President of the MHEA, said: "BULKEX continues to attract industry leaders and influencers to exhibit because its an excellent forum to meet colleagues and peers; to listen and share the latest news, innovative ideas and good practice; as well as hear from leading industry experts. Our stand sales team is reporting confident sales for this year's event and we're encouraging members and non-members alike to book a stand as soon as possible to ensure they don't miss out on BULKEX this October."
For more information about exhibiting or attending BULKEX 2018, please go to www.mhea.co.uk or contact Julie Claus by emailing jc@mhea.co.uk, or call the MHEA on 01787 226995.