Statement from Neil Yates, CEO of Watt Electric Vehicles, pictured, in response to Government announcement on net zero and change to EV deadlines in the UK:
The decision to scale back the 2030 ban on new petrol and diesel car and light van sales sends completely the wrong message to industry and customers. The UK can and should be a global leader in zero emission mobility. Government needs to be strategically consistent and introducing greater levels of incentivisation to bolster consumer confidence, further promoting a burgeoning industry, not creating uncertainty by moving the goalposts.
It is especially disappointing given the crucial role UK Government has played in promoting the development of electrification technology through the superb innovation infrastructure and funding made available by Innovate UK and the Advanced Propulsion Centre.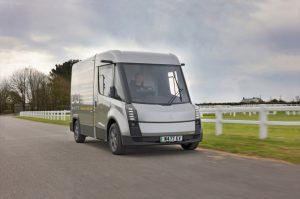 As a result of the support received from these forward-thinking organisations, Watt Electric Vehicle Company has been able to expand its business over the last three years, rapidly accelerating the development of our lightweight zero emission platform technologies.
Since the 2030 ban was announced three years ago, vehicle manufacturers, electrification technology suppliers and fleet operators have been working towards the same targets, which has provided the direction and clarity needed to keep the UK on track for net zero.
Many forward-thinking public and private sector organisations have firmly committed to decarbonising their fleets. We will continue to support the delivery of their corporate ESG objectives with our circular economy-focused philosophy and groundbreaking eCV1 light commercial vehicle, which delivers significant technical, environmental and financial benefits.