This year's award programme includes five driver-centric categories and four data-driven recognitions.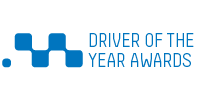 Microlise Group, a leading global provider of innovative technology solutions, has today opened nominations for next year's Driver of the Year (DOTY) Awards. This prestigious annual event celebrates the outstanding contributions of professional drivers who excel in safety, efficiency, and customer service within the transportation industry.
Now in its 10th year, the awards have become a hallmark of excellence in the logistics and transportation sector. Each year, they honour the men and women who go above and beyond to ensure the smooth and reliable movement of goods across the globe, acknowledging drivers' critical role in delivering products to our communities and sustaining the economy.
The Group's 2024 awards will feature five nomination-led categories – Young Driver, Most Improved, Extra Mile, Driver Hero, and Lifetime Achievement – as well as four data-driven recognitions based on performance data from the Group's product suite.
Nominations are welcomed from all sectors of the transportation industry irrespective of whether they are users of the Microlise system, and the winner of each category will be determined by an independent panel of industry experts – Jemma James, Managing Director of TruTac; Andy Stewart, Editor of Truck and Driver; Richard Smith, Managing Director of the RHA; Victoria Davies, Traffic Commissioner for Wales; and Phil Roe, President of Logistics UK.
Speaking on the awards, Nadeem Raza, Microlise Group's CEO, said: "We are delighted to open nominations for the 2024 Driver of the Year Awards.
"Our drivers are the lifeblood of the transportation industry, and their dedication and skills deserve recognition and recognition. We look forward to receiving nominations and learning about the remarkable individuals who keep our industry moving."
Nominations close on Friday 8th December and entries can be submitted here. The Group's 2024 winners will be announced at an exclusive VIP dinner event on Monday 18th March.